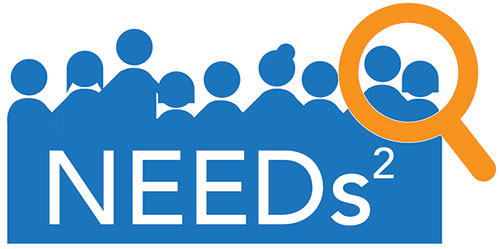 About the Project
The National Exploration of Emotional/Behavioral Detection in School Screening (NEEDs2) project aims to understand if and how social, emotional, and behavioral screeners are being used in schools, and what factors influence use.
This project was funded by the National Center for Education Research, Institute of Education Sciences, within the social and behavioral context for academic learning portfolio (R305A140543).
6 Project Take-Aways
Thus multi-year project used a variety of methods to explore the landscape of social, emotional, and behavioral screening in U.S. public schools. Across all of the pieces, 6 themes or "take-aways" were identified, as follows:
State-level guidance on SEB screening is limited – districts are left to make decisions on own.
Academic and physical health screening practices are more established than for SEB.
SEB assessment approaches used by districts and schools vary widely.
Administrators perceive tensions between current and ideal SEB approaches.
Knowledge and beliefs have an important role in directions for SEB service.
All stakeholder groups strongly support a role for schools in SEB screening.

Implications of this work will assist school personnel, policy-makers, parents, and community stakeholders in
decision-making about social, emotional, and behavioral service delivery in schools.
Learn about the Project and Social, Emotional, and Behavioral Screening
Email:
sandra.chafouleas@uconn.edu
Address:
Sandra Chafouleas, PhD
Department of Educational Psychology
Neag School of Education
249 Glenbrook Rd. U-3064
Storrs, CT 06269